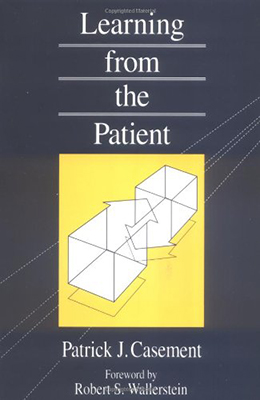 One of my favourite, and possibly the most transformative, training texts that I encountered during my time at University. Patrick Casement's classic text 'Learning From The Patient' is an accessible and thorough introduction to unconscious communications in psychotherapy.
With a multitude of case examples, this book is packed with "Aha" moments that invite you to think differently about what might be lying behind the late attendance, the forgetting of the wallet or the angry story about someone else that bears an uncanny resemblance to you.
If this area of depth psychotherapy is new to you and / or you have someone in your caseload with whom you have reached an impasse, this book could just be the game changer that you've been waiting for.
It really is brilliant!