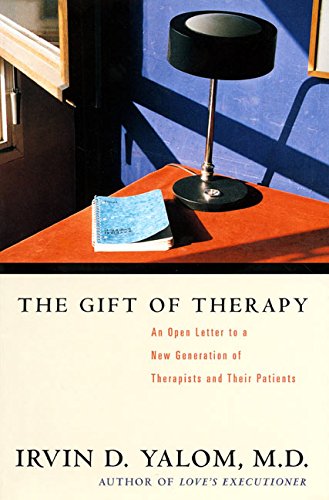 Even after 10 years in clinical practice, I remember the anxiety of being a trainee all too clearly. The acute sense of inadequacy at daring to think I could help someone else through their suffering when I was still so flawed and uncertain myself, was only compounded by the many "success" stories I encountered in the literature. Here therapists seemed so certain, acting with almost prescient insight and knowing exactly what was happening in the consulting room at all times. What a relief then to come across Irvin Yalom's work. In The Gift of Therapy he shares his hard won wisdom from his long career as a psychiatrist and existential psychotherapist with wit, pragmatism and humility.
In this classic guide to the process of psychotherapy, Yalom grants us permission to not know and to make mistakes, going as far as to assert that there is value in both sitting in the uncertainty with our clients and acknowledging when we drop the ball. He argues that this in itself can help to create a more authentic and therefore healing therapeutic relationship, where we meet our clients as a fellow human being instead of an "expert".
Through interesting and relatable case studies, Yalom talks us through the challenges we often encounter as counsellors and offers advice on how to tackle them. If you're training or working in psychotherapy Yalom offers you a grounding and steadying voice alongside practical tips on being a therapist. If on the other hand, you're interested in personal development or the process of therapy, you'll find a unique insight into what happens in the consulting room.
An absolute must read!