Running Your Private Therapy Practice
Get your processes right and help your counselling service thrive
Benefit from our experience and start as you mean to go on.
Putting the right processes in place from the outset will save you time in the future and give your counselling service the best chance of success.
Consider The Whole Client Experience
While you wait for your marketing to work its magic, you'll need to think about how you're going to run your practice. New referrals are all well and good but if you don't ensure that each client has the best possible experience of your service, they're not going to stick with you.
Consider the whole client experience. This ranges from how you respond to their initial contact to how you hold them through the therapeutic process. Clients often come to us at their most vulnerable. They therefore need to feel safe and well held, if they are going to feel able to engage in therapy with us.
This security and holding is not just about the space we create in the therapeutic hour, it extends to how we administer our service, our reliability and how we manage breaks in therapy.
We created Kiku to help you with this. Our client centred platform ensures that no matter how busy you get, your clients' needs are always placed at the heart of how your service is run.
Setting Up Your Space
Whether we're meeting our client in person or via video call, the way we set up our consulting room plays a big part in their first impression of our service.
If the room feels untidy, cluttered or unclean, clients simply won't feel comfortable and this will affect their decision about continuing in therapy.
Keep your space clear, cosy and fresh, and for face to face work, ensure that you have everything you'll need to keep them comfortable throughout the hour. Water and tissues are the obvious musts.
Get the ambience right with lamp lighting and well-placed art and houseplants, and consider a signature room fragrance to aid relaxation.
If there is an issue with sound pollution from other rooms or outdoor spaces, this can be counteracted with canvas wall art, soft furnishings and a white noise machine.
Aim to turn your consulting room into a tranquil haven, where your clients can feel safe enough to explore their deepest feelings.
Administering Your Private Therapy Practice
How we manage the administration of our service is crucial to our ongoing success.
Client contact should always be met with warmth, friendliness and compassion, if they are going to feel comfortable enough to make that initial booking.
We must also be well-organised, reliable and transparent if our clients are going to have faith that they can trust us with their inner worlds.
Here are our top tips for running a successful therapy practice.
1. Be Reliable
The keystone to instilling trust is to be reliable. That means managing your diary effectively, so that you are always ready when your client arrives, you don't double book yourself and you don't find yourself wanting to make last minute changes to plans.
With this in mind, think carefully about your clinical schedule before you start taking bookings. It's important that you can commit to the hours that you've said you'll be working, so don't overstretch yourself or agree to session times that aren't going to work for you in the long term.
Once the therapeutic process begins it's important that the client's needs are always put first. Rearranging session times at short notice to suit your preferences, e.g. to fill a gap in your diary, is a real no-no.
Efficient and friendly administration holds the key to the success of your counselling service.
2. Be Efficient
Reliability also applies to how efficiently you respond to client contact outside of therapy.
In our fast-paced world people tend to expect quick replies to their enquiries and it's certainly true that new referrals can be lost if we're not immediately available to take a call or quick to respond to an email.
If you're not able to offer that kind of immediacy, let clients know when they can expect a response by making your clinical hours clear on your website and putting in place out of office messages outlining your working hours and the time it usually takes for you to respond.
Using Kiku's online booking feature means that new and existing clients can always view your availability and book in an appointment, without you having to do a thing.
3. Be Clear In Your Communications
We all feel more relaxed and confident in a service when we know where we stand.
The clearer you can be in your communications with your clients, the more trust they'll have in you and the less likely it is that you'll encounter any misunderstandings (or the resulting inconveniences).
Make any written communications with clients as easy to read as possible by breaking the information into short paragraphs, using headings to create a clear structure and bold or underlined typeface to emphasise your key points.
When communicating arrangements be sure to use the day, date and time in am/pm format to minimise the risk of confusion. We'd also recommend placing the appointment details in bold and centralised on a separate line for maximum emphasis.
Kiku is here to help you to manage your diary effectively
Organisation not your strong point? Not a problem. Kiku is here to run your service efficiently for you.
Our user-friendly booking system will keep you fully up to date with changes to your diary to prevent double bookings.
Add notes to the diary or client database to ensure nothing slips your mind and set up text reminders for your clients to optimise attendance.
When clients book in with you via Kiku, they'll have access to all of the information they need about their appointment via their free Kiku account.
4. Communicate The Most Important Information Before The First Session
Think about what a new client will need to know prior to their first session. In what ways can you put their mind at ease? What aspects of your terms of business do you need to emphasise so they don't have any "nasty" surprises?
We'd recommend providing all of the important information to the client before they arrive, so that they both have time to digest it and can access it at any time, should they have any queries.
The central contractual elements (confidentiality, GDPR and your cancellation policy) can then be reiterated at the end of the consultation.
In our experience, outside of the logistical where, when and how much will it cost, the key elements of your terms of business to emphasise are your payment terms, cancellation policy and an overview of GDPR.
Outline the caveats to confidentiality so they are aware of these from the outset, and be sure to explain what data you will be holding about them, how it will be held, for how long, and what their rights are.
We'll provide you with initial appointment confirmation templates to help you with this.
Issuing clients with an initial Appointment Confirmation email plus reference documents (such as your terms of business, a first session guide or a directions leaflet), will ensure that all of your clients have received the information they need and that they are both clear on the arrangements and how they can find you.
5. Emphasise Your Terms Of Business
Before you start seeing private clients, it's important that you have accurate terms and conditions of business in place. These will form your contract with your service users, so it't important that they are clear and thorough.
For your convenience, we've provided an example terms of business document for your reference.
When you sign up with Kiku please make sure that you take the time to amend these terms to fit your counselling service, as once you complete your profile, your these terms will be advertised on your profile and issued to clients at the point of booking.
Providing your full terms of business is important in protecting you within the therapeutic relationship. Being clear about your rules from the start will make it easier for you to hold your boundaries in the future and having a paper trail that shows that the rules were clearly explained means that no one can ever claim they weren't aware of your policies.
With Kiku you'll have access to all of the essential templates and documents to ensure that the business side of your counselling service gets off to the right start.
6. Remember The Relationship
The tone of our communications with clients is just as important as the clarity. Striking the balance between warmth and professionalism is key if clients are going to feel both comfortable and confident in choosing you to be their therapist.
As your counselling business grows, you'll find that you have less and less time to do the admin, and when trying to whizz a reply off between sessions warmth can easily be lost.
Creating email templates to help you to field the general queries, offer appointments and confirm bookings will help you meet the need for speed whilst keeping your emails personable.
In your Kiku dashboard you can create templates that we'll automatically issue to clients when sessions are booked, cancelled or rearranged to ensure that the right tone is always used.
7. Hold Your Boundaries
We all chose this line of work because we care deeply about others and we want to help ease their suffering. This empathy, whilst absolutely essential to being a good, solid therapist, can make the business side of our work much more challenging.
Remember that effective therapy requires a real relationship based on mutual respect. We show our respect by turning up prepared and present for the agreed session. We ask that our clients show their respect by following our rules of service.
Most clients will of course do this without question, however given the depth of work that we do and the fact that payment and attendance are the main ways in which clients can act out, late cancellations, non-attendance and non-payment are issues that we will all face.
Although working through this boundary pushing can absolutely be a fruitful part of the therapeutic process, it's important that you protect your own interests alongside these explorations.
8. Protect Your Income
If you disregard every other piece of advice on this page, please take this one to heart. Take payment at the point of booking.
It really does make the world of difference. Asking for that monetary commitment prior to the session exponentially improves attendance and protects you from the losses that can be incurred by DNAs and late cancellations.
Wherever possible take payment there and then. If that isn't possible be very clear that they have x number of hours to make payment and that if payment isn't received the session will be cancelled.
Avoid leaving it in the client's court to contact you to let you know they aren't coming. It's really easy for people to get confused over what they were meant to do or to simply forget and ultimately, it's your time that will be wasted. It's in your interest to take charge of the situation.
Remember that for those who don't earn their living on an appointment basis it can be difficult to understand the impact of a missed session or late cancellation or rearrangement. Be prepared to explain why your cancellation policy is in place, why it also applies to rearrangements and why if they arrive late they can't expect to still have the full hour.
Outline your payment policy, cancellation policy and attendance rules clearly in your terms of business and reiterate them in the initial consultation so that clients are fully briefed on your rules.
Kiku takes payment at the point of booking and enforces your cancellation policy for you. We'll emphasise your terms so there can be no confusion about the rules.
Keeping On Top Of Things
There are some processes in the business of therapy that are really easy to lose track of, especially once your service gets busy and so it's a good idea to think about how you'll manage them when you first set up.
GDPR Compliance
Under GDPR we should only ever store personal or sensitive data that is necessary for us to carry out our service.
For you to be able to honour your duty of care to your clients you will need their name, date of birth, home address and contact details, as well as the details of their GP and emergency contact person.
This information should be stored securely and separately from session notes. Clients should be made aware of the information that you hold upon them and should be asked to provide written consent stating that they understand their rights under GDPR.
Sensitive Data Storage
All sensitive data (i.e. session notes) should be anonymised. Whilst it's easy to keep track of who is who when you have a small caseload, as the number of clients who have used your service grows, you'll find it harder and harder to keep track.
Assigning clients with a unique reference number will help you to ensure that the right information is stored anonymously for each client. Decide on a coding system and assign each new referral with their reference number.
If you prefer to keep written notes, simply place the client initials and reference number on their file and make sure to keep your notes locked in a filing cabinet when not in use.
We've got GDPR compliant data storage covered for you
When a new client books in with you using Kiku we'll ask them to read your terms of business and to consent to the storage and processing of their data at the point of booking.
Once confirmed we'll automatically capture their name and contact details and will store this in your Client Database.
In this record, you'll be able to assign a unique reference number for your records, add their emergency contact details and store your session notes in a separate password protected section of their entry.
Your Kiku Diary and Financial Reports will always ensure that your client details are anonymised.
Put processes in place now, that will support you to stay organised as your service gets busier.
Finances
We'll help you to keep on top of your income.
With Kiku you'll receive confirmation every time a session has been paid for and we'll automatically issue payment reminders for you.
Our colour coded diary makes it easy to see which payments are outstanding and you can view your stripe account balance and next payout amount on your Kiku dashboard, so you'll always know where you stand.
Invoicing
If you accept referrals from third parties like insurers or EAPs, you'll likely invoice these companies after the sessions have been held.
With Kiku you can create pdf invoices for your EAP or Insurance clients at the touch of a button. Upload your logo and we'll add your branding to your invoices, receipts and payment request letters.
Whilst most companies are very good at paying promptly, others may fall behind and need chasing up.
If you've raised a lot of invoices, keeping on top of what's been paid and what hasn't can prove tricky. Keeping a spreadsheet of the invoices you've issued and providing distinct references for each can help with this.
When payment is received, you can mark the sessions as paid in your diary to ensure that this is recorded in your income report.
Keeping Your Accounts
At the end of each tax year you'll have to submit your accounts to the HMRC. Whether you're going to do your self-assessment yourself or pass your records on to an accountant, you'll still need an efficient way to record your income and your expenses.
All payments recorded and processed via Kiku are stored in your account and can be easily downloaded at the end of the tax period. If you're using digital accounts software you can download an income report from Kiku in a format that can be immediately uploaded to your accounting system.
When keeping track of your expenses you'll need to keep your invoices and receipts as evidence of the money that has gone out of the business. Getting into a weekly or monthly habit of filing and collating this data will mean that you don't have an enormous job on your hands come April and will minimise the risk of losing receipts.
Remember that there'll be a tax bill to pay after your first HMRC filing, so be sure to put money away each month to cover this.
Getting More Clients
Already set up your private counselling service?
We'll help you to start building your caseload.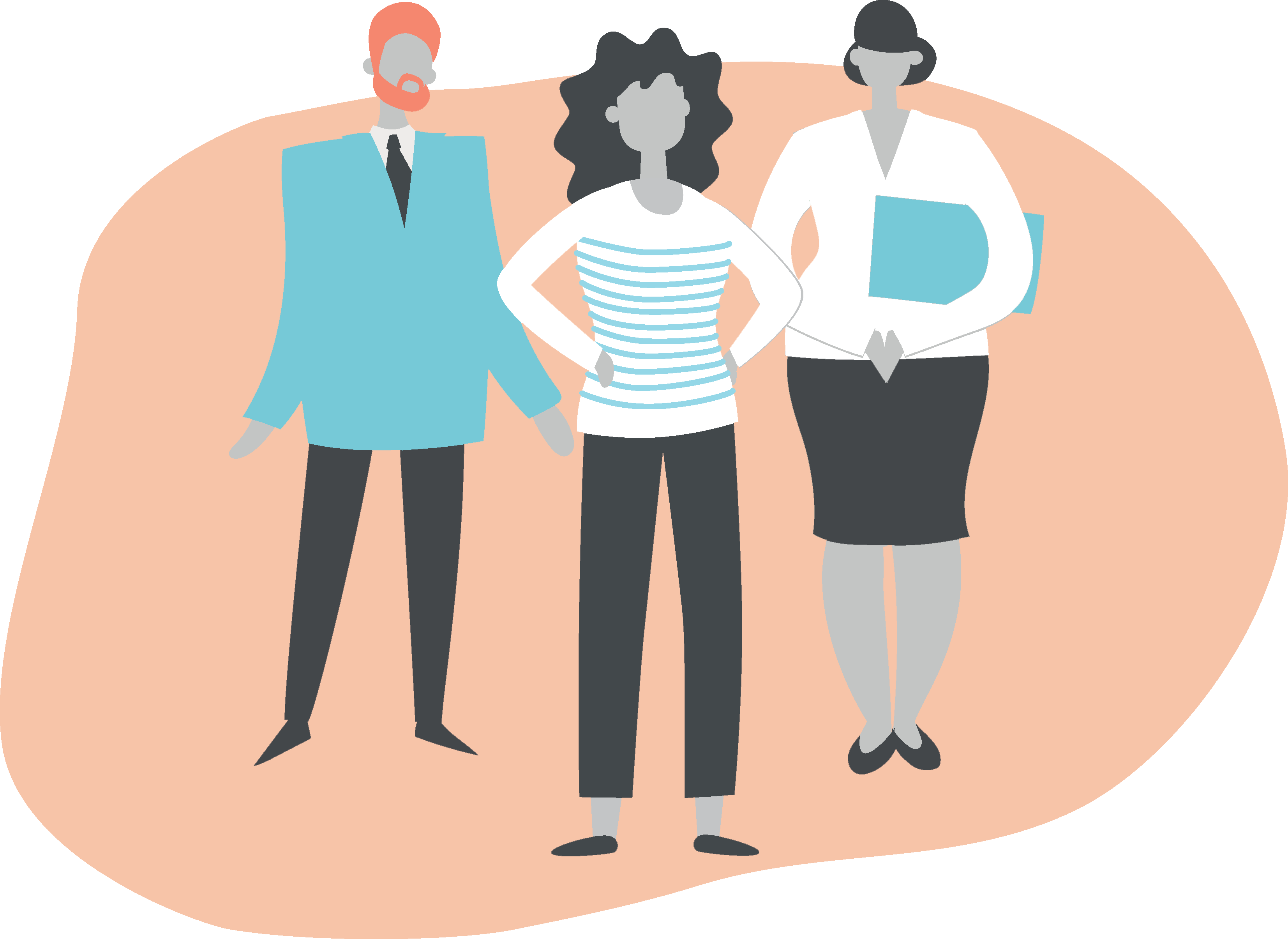 Benefit From Our Experience. Join Kiku
Kiku has been designed based on our experience of running and growing successful counselling services.
We've made sure you'll have everything you need here to run and grow your own private practice.